On December 15, 2020, a joint seminar of the departments of pharmaceutical technology of drugs and industrial technology of drugs on modern aspects of drug preparation "Fundamental and applied research in modern pharmaceutical science" was held.
The seminar was attended by 27 people: heads and employees of the departments.
Associate professor of the department of pharmaceutical technology of drugs Zuikina S. S. made a report on the topic "Bigels are an innovative semi-solid dosage form".
On the topic of the report, a round table was held to discuss the issue of innovative soft dosage forms and the prospects for the development of beagels for the treatment of several pathological conditions, in particular, the use in the treatment of mastopathy.
The greatest attention was paid to the differences between gels and bigels, discussion of the rheological properties of bigels, its possible components and the peculiarities of introducing of active pharmaceutical ingredients into their composition.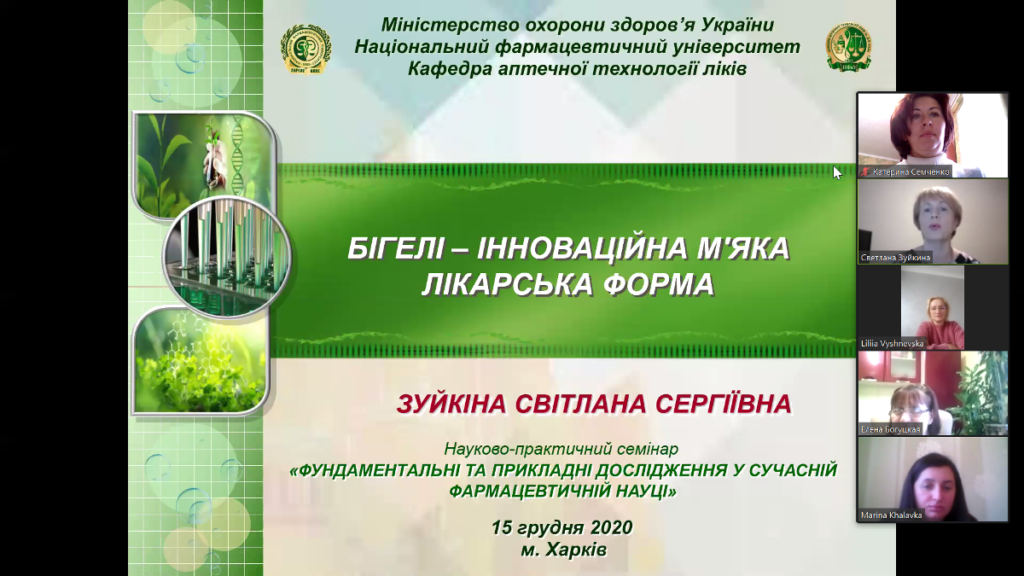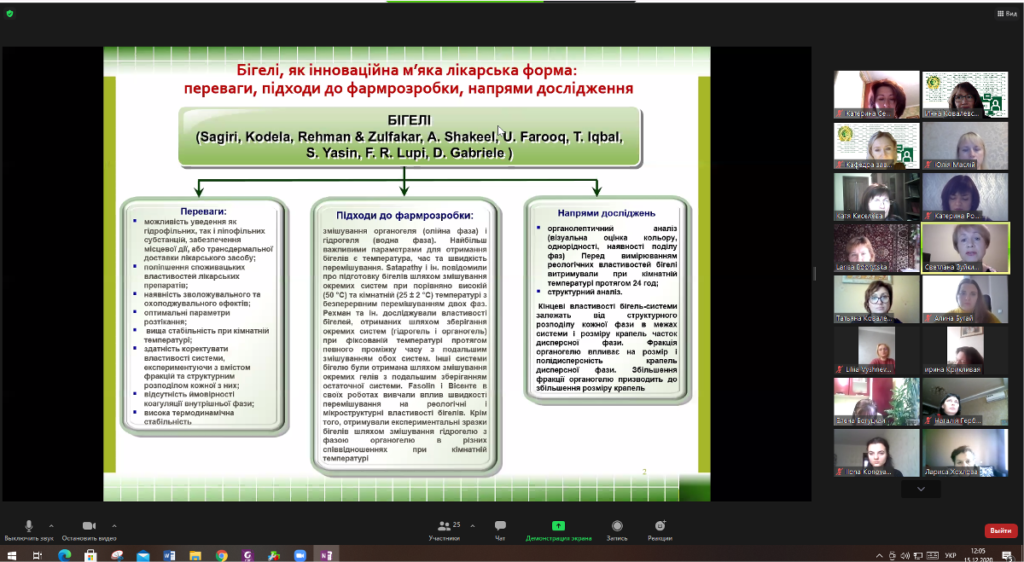 ---
[uptolike]