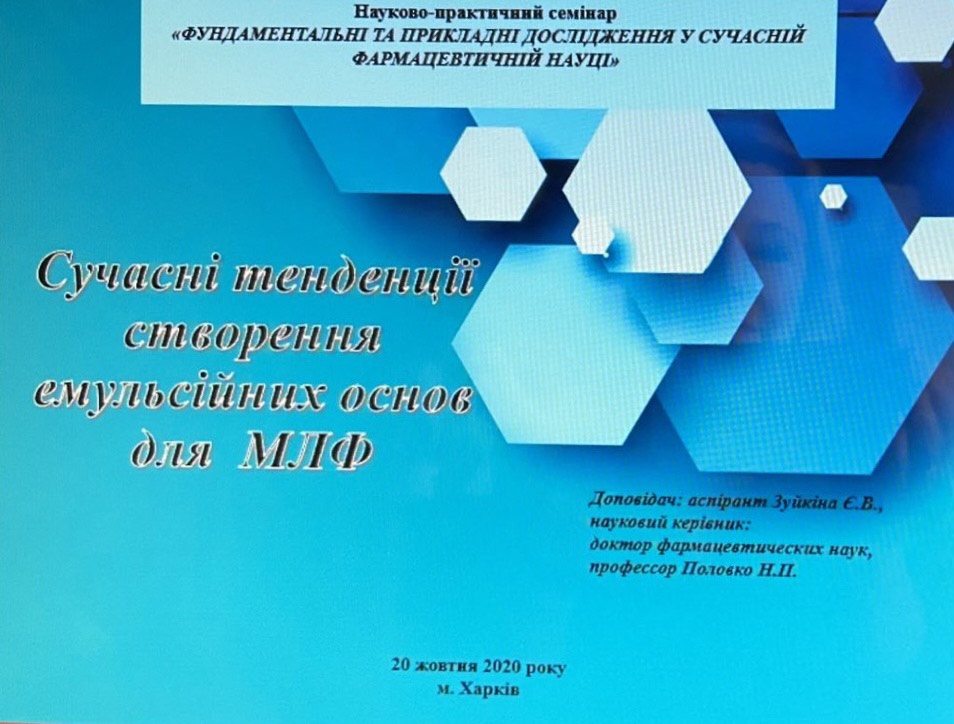 On October 20, 2020, a joint seminar of the departments of pharmaceutical technology of drugs and industrial technology of drugs on modern aspects of drug preparation "Fundamental and applied research in modern pharmaceutical science" was held.
The seminar was attended by 17 people: heads and employees of the departments.
A post-graduate student of the department of pharmaceutical technology of drugs Zuikina Ye. V. made a presentation on the topic "Modern trends in the creation of semi-solid drugs on emulsion bases". On the topic of the report, a round table was held to discuss the use of excipients in the technology of semi-solid dosage forms.
The greatest attention was paid to the discussion of the modern market of excipients, the existing legislative norms for regulating this market and the prospects for the use of new excipients in the extemporal and industrial production of drugs. They also discussed the trend towards the use of "green" excipients, which are becoming increasingly popular given the global practice of using "ecologically friendly" substances, those that are as safe as possible for the environment.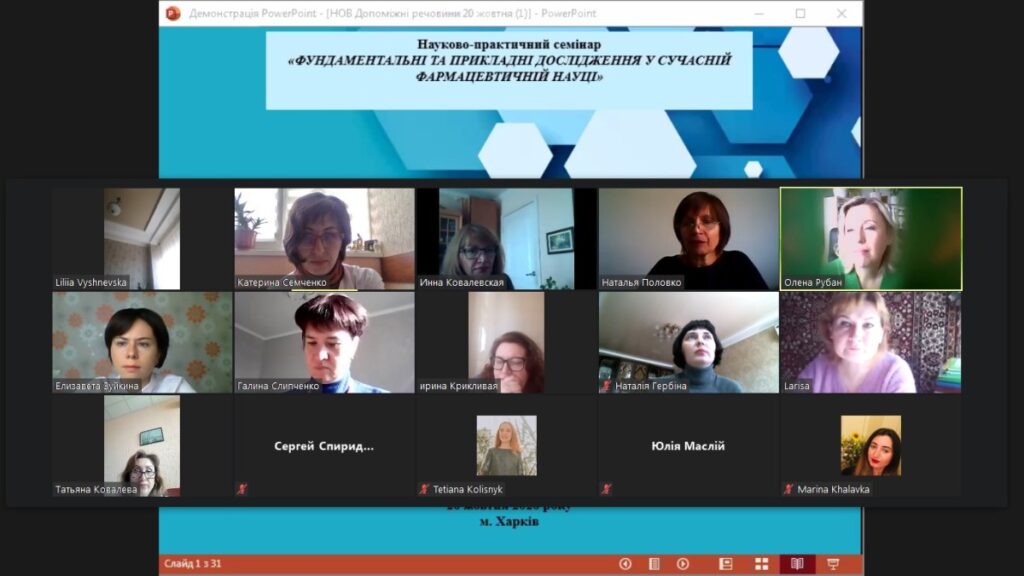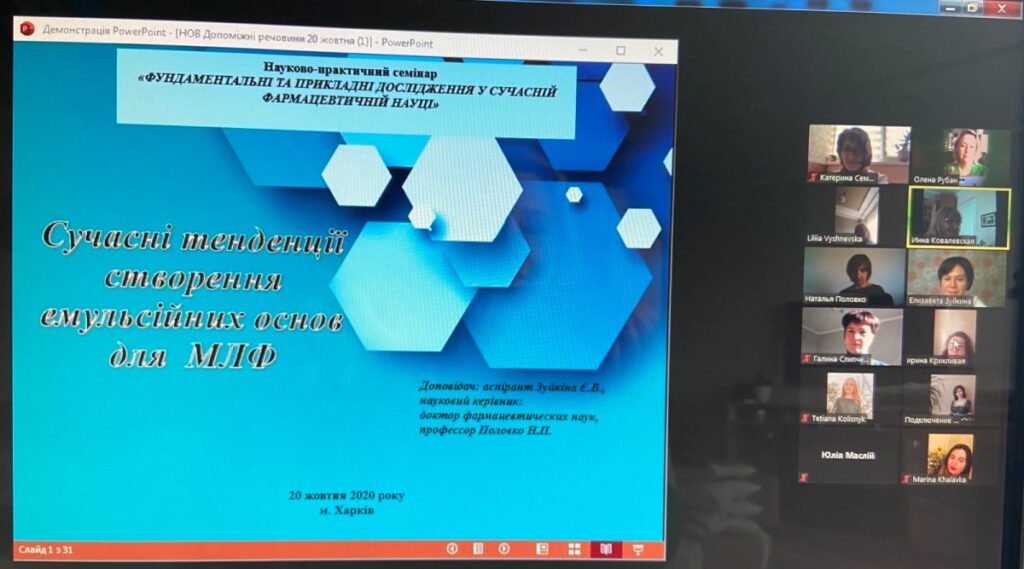 ---
[uptolike]